We are now eleven weeks into the Premier League and things are starting to shape up nicely. With each passing weekend, we are getting a clearer indication as to which teams have a good chance of claiming the coveted Premier League trophy come the end of the season in May. Below we shall take a closer look at some of the teams that we believe have a really good chance of being the 2020⁄21 Champions.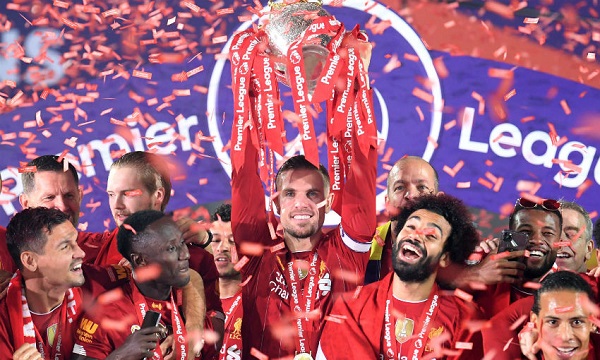 Liverpool
When talking about potential champions, it would be foolish to rule out Liverpool. The reigning champions might have been beaten 7-2 by Aston Villa, but since that game they have been unbeaten and have 24 points from their opening 11 games. With the likes of Mohamed Salah, Diogo Jota, and Sadio Mane leading the attacking line they certainly have plenty of goals in them. The three aforementioned players currently have 25 goals between them in 11 matches. Many questioned whether their defense would be able to cope with Virgil van Dijk being out for the season, but they have shown so far that they can manage without him. Come May, if they do not lift the Premier League trophy aloft, they certainly will not be too many points behind the victors. Liverpool are the bookmakers' favorites to lift the title.
Manchester City
Manchester City probably have not had the start to the season that they would like, but there is no doubt that they have the quality to turn it around. After 11 games, they currently sit in 7th place, 6 points adrift of the top already. They have definitely missed the skills of Sergio Aguero so far this season, but they have quality throughout the whole team. With the likes of Kevin de Bruyne, Raheem Sterling, Ferran Torres, and Phil Foden they can comfortably beat any team in the league on their day. They may currently sit in 7th place but come the end of the season we would not be too surprised if they are holding the title aloft. They are second favorites with the bookies at the time of writing.
Tottenham
If someone told you at the start of the season that Spurs would be sitting at the top of the table after 11 matches, you probably would have laughed. Do not get us wrong, we are not saying that Spurs are a bad team, but many would have predicted Liverpool or City to be sitting at the top. However, Harry Kane and Son Heung-Min have been on absolute fire so far this season with 21 goals and 15 assists between them in 11 matches. If Kane or Son do not get you, then the likes of Lucas Moura or Gareth Bale will. Jose Mourinho has also got the defense firing on all cylinders as they have conceded the least goals in the league - just 9 goals conceded in 11 games. If they can keep Kane and Son fit and keep up the defensive frugality, then there is no reason why they cannot finally lift the Premier League trophy. They are joint third favorites to win the title at the time of writing.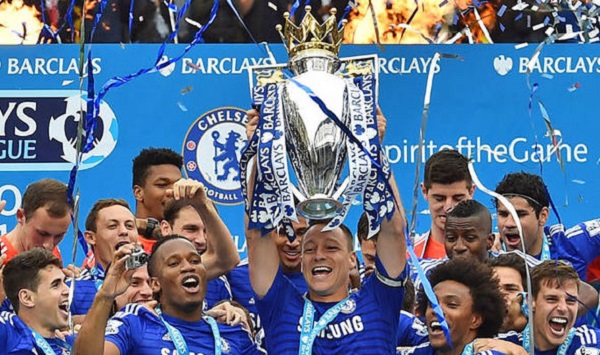 Chelsea
The Blues got off to a bit of a slow start in the Premier League, but they have quickly turned things around and now find themselves sitting just two points adrift of Spurs. We can put their slow start down to the fact that they signed a lot of new players in the Summer transfer window and a bit of time was needed for them to gel. In the shape of Timo Werner, Kai Havertz, and Hakim Ziyech they have some of the best attacking players in the league. They have also sured up their defense thanks to Edouard Mendy in goal, who broke a ten-year clean sheet record in early November by keeping 5 clean sheets in a row. If they do not win the title this time around, there will probably not be many betting against them lifting it next season. At the time of writing, they are third favorites to win the league.
Manchester United
Everyone is saying that Manchester United have had a terrible start to the season, but the fact of the matter is that they are only 5 points adrift of Spurs at the top. They have been a bit hit and miss this season, but they have talent all over the pitch nowadays. If you give the likes of Bruno Fernandes, Mason Greenwood, Edison Cavani, or Marcus Rashford a sniff then they will punish you. If they can sure their defence, which has already shipped 17 goals in 11 matches, then there is no reason why they cannot be challenging for the title come May. They are currently fifth favorites with the bookies to lift the coveted trophy.